Extreme Engineering Solutions' XPand6904 is a Rugged, Sealed, and Compact Intel® Atom-Based Fanless Embedded Box PC
The XPand6904 by Extreme Engineering Solutions (X-ES) is a reliable and maintenance-free, cost-effective, computing platform ideally suited for environmentally challenging and space-constrained situations. It was specifically designed for Industrial PC (IPC), Human Machine Interface (HMI), industrial automation, and transportation applications, and its sealed design makes it ideal for medical and food-safe environments where it will be exposed to chemicals and moisture.
XPand6904 is one of many of Extreme Engineering Solutions' powerful rugged embedded computing systems.
Features
Supports Intel® Atom™ E3800 family processors (formerly Bay Trail-I)
4 GB of DDR3-1333 ECC SDRAM
Fanless, natural convection air cooling
Extended shock and vibration tolerance
Two 10/100/1000BASE-T Ethernet ports
Seven 10/100BASE-TX Ethernet ports
Six RS-232/422/485 serial ports
One RS-232 serial port
One USB 2.0 port
Storage via internal SATA-based storage modules
MIL-STD-704 28 VDC input voltage support
IP67-capable
Wind River VxWorks BSP
Microsoft Windows drivers
Rugged COTS Embedded Computing Solution
The XPand6904 supports the Intel® Atom™ E3800 family processor, which offers up to four cores at 1.91 GHz. The internal SATA SSD memory modules combine the convenience of high-capacity off-the-shelf storage with the reliability of solid-state non-volatile memory.
The standard configuration includes two 10/100/1000BASE-T Ethernet ports, seven 10/100BASE-TX Ethernet ports, one USB 2.0 port, one RS-232 serial port, and six RS-232/422/485 serial ports.
Reliable, Environmentally-Sealed Box
The XPand6904 supports a wide input voltage range from 18 to 31.5 V DC; additional power input voltages also may be supported by request.
It can operate under demanding shock and vibration requirements, as well as the water-immersion requirements of IP67, due to its environmentally sealed and completely rugged design. The XPand6904 also supports operating temperatures from -40°C to +70°C ambient.
About Extreme Engineering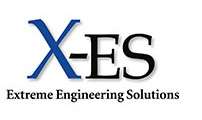 Extreme Engineering Solutions, Inc. (X-ES), a 100% U.S.A.-based company, designs and manufactures Intel® and NXP (formerly Freescale)-based single board computers, networking products, storage products, power supplies, and system-level solutions for embedded computing customers. For further information on X-ES products or services, please visit our website: www.xes-inc.com, call +1 (608) 833-1155, or email us at sales@xes-inc.com.