Extreme Engineering Solutions' XPedite7450 is an Intel® Core™ i7 Processor-Based Rugged Basic COM Express® Mezzanine Module
The XPedite7450 by Extreme Engineering Solutions (X-ES) is an enhanced, Type 6 COM Express® module based on the 2nd or 3rd generation Intel® Core™ i7 processor and Intel® QM67 chipset. XPedite7450 is one of many of Extreme Engineering Solutions' powerful embedded computing mezzanine modules.
Features
Standard COM Express® Basic form factor with ruggedization enhancements and enhanced Type 6 pinout
Up to 16 GB of DDR3-1600 ECC SDRAM in two channels
Quad- or dual-core processor with Intel® Hyper-Threading Technology
16 lanes of PCI Express from CPU. Default configuration is two x8 lanes.
Six lanes of PCI Express from Intel® QM67 chipset. Default configuration is one x4, two x1 lanes.
Two 10/100/1000BASE-T Gigabit Ethernet ports
Five USB 2.0 ports
Five SATA ports capable of 3 Gb/s
Two digital display interfaces (DP/DVI/HDMI)
One VGA interface
Intel® High Definition Audio port
Wind River VxWorks and Linux BSPs
Variety of Supported I/O
The XPedite7450 accommodates up to 16 GB of DDR3-1600 ECC SDRAM in two channels to support memory-intensive applications.

It hosts numerous I/O ports and interfaces, including two Dual-Mode DisplayPort graphics interfaces, one VGA interface, 16 lanes of PCIe from the CPU, six lanes of PCIe from the Intel® QM67 chipset, five SATA/eSATA ports, five USB 2.0 ports, HD audio link, LPC bus, SMB, I²C, and serial.
Package in a Small Form Factor (SFF) System
The XPedite7450 is ideal for the high-bandwidth and processing-intensive requirements of today's commercial, industrial, and military applications. The small footprint and standards-based form factor make the XPedite7450 perfect for portable and rugged environments, while providing an upgrade path for the future.
It can be integrated in many of X-ES' rugged systems, including the XPand6052 Small Form Factor (SFF) system to provide general processing capabilities.
About Extreme Engineering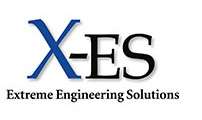 Extreme Engineering Solutions, Inc. (X-ES), a 100% U.S.A.-based company, designs and manufactures Intel® and Freescale-based single board computers, networking products, storage products, power supplies, and system-level solutions for embedded computing customers. For further information on X-ES products or services, please visit our website: www.xes-inc.com, call +1 (608) 833-1155, or email us at sales@xes-inc.com.
Topics covered in this article