Bluetopia®4.0 – Bluetooth Protocol Stack for ARM®-based solutions available on the Embedded Software Store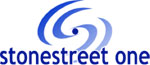 Stonestreet One is a Bluetooth software company that specializes in solutions for chipmakers, distributors, embedded software companies, and OEMs. Their core product, Bluetopia Bluetooth Protocol Stack, is being used in millions of consumer and industrial devices around the world.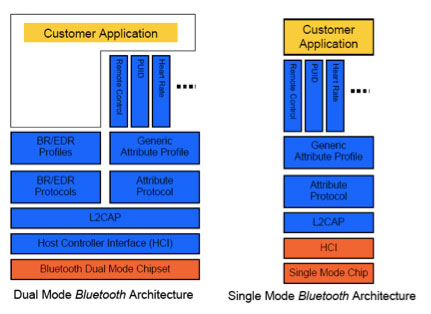 Bluetopia 4.0
Bluetopia 4.0 is built upon the solid foundation of the Bluetopia protocol stack that is currently being used in millions of consumer and industrial devices and that was first qualified in 2000. Developed in ANSI-C, Bluetopia 4.0 is easily portable to all IC platforms and operating systems and is scalable in memory and processing throughput based on the exact needs of the application.
The Bluetopia 4.0 SDK is comprised of Single Mode and Dual Mode offering.
Benefits:
Optimized for embedded applications and available on most operating systems and processors
Highly reliable and shipped in millions of devices
Fully Qualified
Simple interface with excellent sample applications to speed development
Supports all Bluetooth profiles
Bluetopia has been provided for the following platforms. Some additional porting may be required based on a particular customer's needs.
| | | |
| --- | --- | --- |
| Operating Systems | Processors | HCI Transports |
| Windows Mobile 5.0/6.0/6.1/6.5 | ARM7/ARM9/ARM11/Cortex™-M3/-M4 | UART |
| Windows CE 5.0/6.0 | TI Stellaris Cortex-M3/-M4 | USB |
| Windows | | BCSP |
| Nucleus | TI MSP430 | |
| | TI OMAP | |
| | Freescale Kinetis Cortex-M4 | |
| DSP/BIOS | Freescale MCF | |
| QNX | STMicro Cortex-M3/-M4 | |
| MQX | NXP Cortex-M3/-M4 | |
| ThreadX | EFM32 Gecko Family | |
| VxWorks | Atmel SAM3S/SAM4S | |
| uiTRON | | |
| µC/OS-II | | |
| NetBSD | | |
| Green Hills Integrity | | |
| Proprietary/Scheduler/No OS | | |
| FreeRTOS/SafeRTOS | | |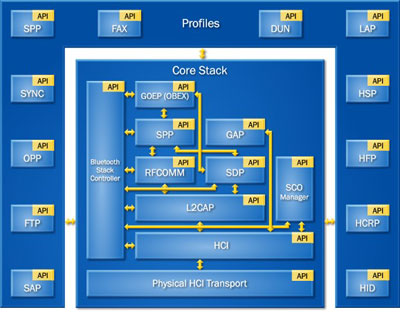 Bluetopia provides the following features:
Fully Thread Safe
Multiple Local Bluetooth Devices supported through single instance of Stack
Protocols/Profiles can be selectively enabled/disabled
Debugging Interface provided
Fully Documented API Interface
Entire HCI Interface exposed
Easily Portable, fully documented, ANSI-C Source Code (Full Source Code Version Only)
Supported Bluetooth Protocols:
Host Controller Interface (HCI)
Logical Link Control and Adaptation Protocol (L2CAP)
Service Discovery Protocol (SDP)
RFCOMM
Audio/Video Distribution Transport Protocol (AVDTP)
Audio/Video Control Transport Protocol (AVCTP)
Bluetooth Network Encapsulation Protocol (BNEP)
Object Exchange Protocol (OBEX)
Supported Standard Profiles:
Generic Access Profile (GAP)
Serial Port Profile (SPP)
FAX Profile (FAX)
Dial Up Networking Profile (DUN)
Generic Object Exchange Profile (GOEP)
OBEX Object Push Profile (OPP)
OBEX File Transfer Profile (FTP)
Headset Profile (HSP)
Hands Free Profile (HFP)
Hardcopy Cable Replacement Profile (HCRP)
Human Interface Device Profile (HID)
Synchronization Profile (SYNC)
SIM Access Profile (SAP)
Generic Audio/Video Distribution Profile (GAVDP)
Advanced Audio Distribution Profile (A2DP)
Includes support for SCMS-T
Basic Imaging Profile (BIP)
Personal Area Networking Profile (PAN)
Health Device Profile (HDP)
Audio Video Remote Control Profile (AVRCP)
Phone Book Access Profile (PBAP)
Basic Printing Profile (BPP)
Device ID Profile (DID)
Message Access Profile (MAP)
Supported LE Profiles:
Alert Notification Profile (ANP)
Alert Notification Service (ANS)
Battery Service (BAT)
Device Information Service (DIS)
Glucose Service (GLS)
Glucose Profile (GLP)
Health Thermometer Profile (HTP)
Health Thermometer Service (HTS)
Heart Rate Profile (HRP)
Heart Rate Service (HRS)
HID over GATT (HOGP)
Next DST Change Service (NDCS)
Phone Alert Status Profile (PASP)
Phone Alert Status Service( PASS)
Proximity Profile (PXP)
Time Profile (TIP)
Tx Power Service (TPS)
Scan Parameters Service (ScPs)
Scan Parameters Profile (ScPP)
View Bluetopia by Stonestreet One in the Embedded Software Store